Sidebar
CAL-FIRE Remote Monitoring and Control System
CAL-FIRE Remote Monitoring and Control System
When the California Fire Department needed a way to remotely monitor and control water systems located at the Ben Lomond Conservation Camp in Santa Cruz CA. they called on Cannon Water Technology to engineer and build a system that was both reliable and cost efficient.
The goal was to provide a system that would monitor water levels in two large above ground storage tanks. Automate the well located about a mile away and keep track of water consumption. Additionally they wanted to track water pressure to the camp and be notified when to fill up chemicals in the water treatment system.
The challenge at this location was to retrofit an old system that was barely running due to corroded signal cables and unreliable mechanical pressure sensors. The well was located more than a mile away in a canyon that was heavily wooded. There was zero line of sight between the tanks and well house.
Cannon Water Technology decided to use a combination of low frequency wireless transmitters to control the well and a modern cellular communication system to provide necessary monitoring of system components. A custom SensaTrack brand system was developed to wirelessly send system data to the cloud. A web based user interface is accessed from any web browser or smart phone. Critical alerts are sent by text message to local technicians and data is collected and stored for the life of the system.
Equipment Used:
System Images:
TransducersDirect TDEPD Pressure Transducer with Display, 4-20 mA output
The TDEPD Pressure Sensor was selected for this project due to it's small form factor and multi-functional capability. Essentially the TDEPD takes the place of 4 pieces of equipment saving us time and money.
Features:
Pressure Transducer

Built-in Display

4-20 mA Transmitter

Built-in relays
SensaTrack System With GF Signet 9900 Series Panel Meters and Remote Control Technology Medium Range Wireless Transmitter.
Remote Control Technology Medium Range Wireless Receiver With Control Relays
Carlon 2" Stainless Steel Water Meter, NSF Certified
FlowLine Echopod Level Sensors on Chemical Storage Tanks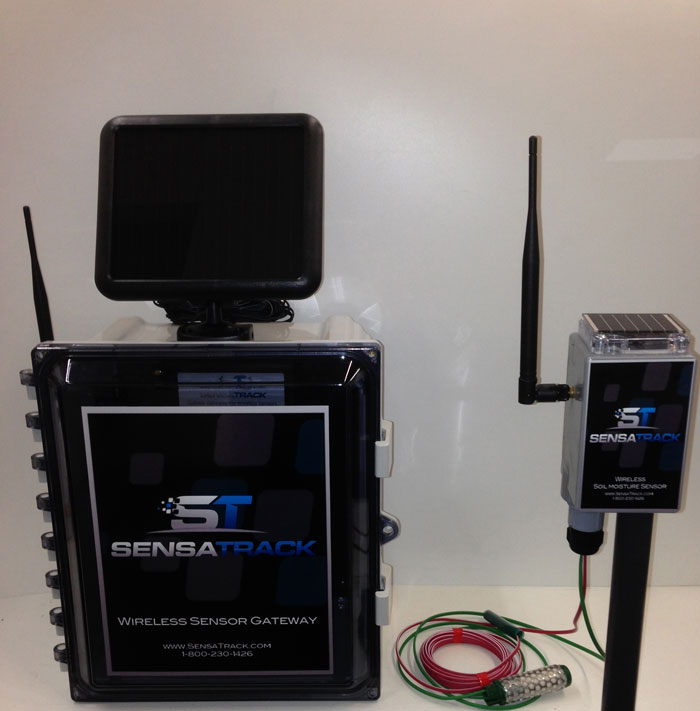 SensaTrack Cellular Gateway